Hero Homes is brought to you by Hero Realty Private Limited, the real estate arm of Hero Enterprise, one of India's most reputed business groups. At Hero, we have been the market leaders in various categories because of our cutting-edge innovations, customer-centric approach and our focus on sustainability.
Based on strong group values of Trust, Care & Nurture, we are developing housing solutions that are elegant, modern but yet sustainable, and that creates a vibrant social community.
Hero Realty Private Limited developed approximately 150 acres of residential townships in Haridwar along with 230 acres of industrial parks in Haridwar itself. Also developing around 6 million sq. ft. in Ludhiana, Mohali, Gurugram under the Brand name of Hero Homes.
Our projects are built on four pillars – Creativity, Fitness, Sustainability, and Community. Driven by passion, our projects integrate extraordinary innovation and unmatched quality. Each project is well appointed with parks and open spaces, moving every step closer to nature. With sustainable development at its core, our projects are designed and built on the principles of reduce, reuse & recycle. Hero Homes reflects the right blend of traditional and the modern while keeping up pace with the growing India.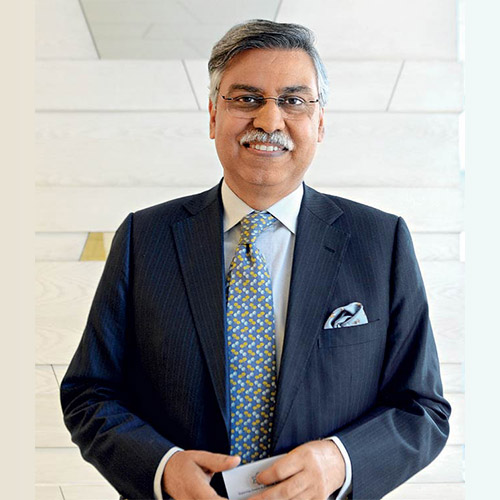 As a principle, we have three criteria in mind before engaging in a new venture. To begin with, the idea or the thought behind the venture needs to be something we have full conviction in. Second, it has to be in an area where we can make the maximum positive social impact. Finally, it has to be a venture where we can move into a leadership position.
Housing in India, is both, a serious social challenge and a great economic opportunity. While the country's population has grown exponentially, most do not have the privilege of a home of their own choice. At the same time, when housing is promoted, great multipliers are created, since an estimated 150 plus industries are linked to this sector in some form or the other.
This socio-economic impact has strengthened our conviction to commit ourselves to the business of building homes and developing communities. The Hero Homes venture is a manifestation of this conviction.
Sunil Kant Munjal ( CHAIRMAN HERO ENTERPRISE )
Mr. Sunil Kant Munjal, Director
Mr. Sunil Kant Munjal is a business promoter, an institution builder, a social entrepreneur, an angel investor, and a thought leader.
He has been joint managing director of Hero Motocorp and is currently Chairman of Hero Enterprise. Besides being an investor, Mr Munjal actively oversees higher education, healthcare & capacity building projects managed by various family trusts. He is Founder, Serendipity Arts Foundation, a unique social project that promotes and incubates fine and performing arts; he is also President of the Ludhiana Sanskritik Samagam, an organisation that promotes performing arts across North India.
He sits on the boards of India's iconic educational institutions including ISB, IIM (Ahmedabad) and SRCC. He also heads board that manages The Doon School, India's premier high school. He is also a board member, DCM Shriram Consolidated, Coca Cola India Advisory Board, Bharti Foundation, and several Hero Group companies.
Has headed India's premier industry (CII) and management bodies (AIMA). He has been a member of Prime Minister's Council on Trade & Industry that advised former Indian Prime Minister Manmohan Singh on economic issues. He also chaired the Study Group on Skill Development, Training and Workers' Education constituted under the Second National Commission on Labour Reforms.
He has prepared a number of socio-economic reports in the areas of skill development, vocational training, CSR and tribal development. He'd made a presentation on skills and training to the PM's Council, and this triggered many future initiatives on skills. Likewise, his presentations on red tape to the PMO, the commerce and finance ministries activated key policy changes currently being introduced under Ease of Doing Business.
Mr Munjal was a member of the Narasimham Committee in the 1990s that laid a framework for banking and financial sector reforms in India. He has also been a member of the Taskforce on Indirect Taxes (Kelkar Committee), that provided the first concrete roadmap for simplifying India's indirect tax system, including framework for VAT and GST. He has also been a member of the consultative groups on industry and external sector set up by the Planning Commission.
Mr. Jogendra Singh, Director
Jogendra Singh is President (Finance) for Hero Corporate Service Private Limited and is responsible for Finance operations of Hero Enterprise which includes companies engaged in manufacturing, Real Estate, Service industry, Educational Institute and Insurance Broking operations. He is also on Board of several companies in Hero Enterprise. An industry veteran for over 30 years, Jogendra has donned various roles in various Hero Groups' ventures and initiatives in the current and earlier assignments.
Till Dec 2015, Jogendra Singh was Chief Accounting Officer for Daimler India Commercial Vehicles P Ltd responsible for Finance, taxation and External Affairs. As first employee of the Greenfield venture of Daimler in India, Jogendra has been instrumental in the establishment of Daimler's entry in India with the promise of bringing a leap in the technology for commercial vehicles market in India.
He has served as CFO for Hero Cycles Limited (CRD). He has represented Industry on various forums and has spoken at CFO Transformation Summit, Mumbai, CFO Engagement Conclave on Artificial Intelligence at Delhi and CFO Conclave by CII Telangana.
He was awarded one of the Top 20 CFOs at CFO Leadership Summit 2018, New Delhi and featured in 'CFO Power List 2019' and 'CFO Power List 2020.
He was awarded 'Honorary Doctorate-"Doctor of Excellence" in the field of "Financial Management", by University of Entrepreneurship & Technology, UET, USA in Jan 2019.
He has taken keen interest in interacting with students in India and abroad including at IIM, Sambalpur, IMT, Hyderabad and Ghaziabad and colleges affiliated with Pokhra University, Nepal. Jogendra is a Chartered Accountant and a graduate (7th place in the Merit List) and post graduate of Commerce from Agra University.
Mr. Amit Kumar Aggarwal, Director
Mr. Amit Kumar Aggarwal joined Hero Enterprise in 2003 and has over 27 years of post-qualification professional experience in diverse areas including M&A, Family & Investment Office, Accounting, Treasury and Finance and works very closely with the Promoters at the Investment Office of Hero Enterprise. Before joining Hero, Amit worked with Daewoo Group of South Korea and IFCI Limited (a development finance Institution in India). Amit is a Commerce Graduate from Shri Ram College of Commerce, University of Delhi and holds professional qualifications of Chartered Accountant and Cost Accountant.
The strong lineage of "Hero" – a brand built on customer trust.
Having the "Hero" insignia in our homes, it becomes our supreme responsibility to reward the trust in the legacy of the brand with an enriched lifestyle. Hero Homes is committed to its promises of timely delivery & quality service.
At Hero Homes, care is the utmost expression of a strong relationship. We ensure that the smallest of needs are fulfilled with absolute care & responsibility.
Our endeavor is to nurture every aspect of life through mutual hand holding for a rich sense of community.
Our each employee is steadfast to support the customers at every stage of their relationship, from the handovers and beyond.